THIS EVENT HAS BEEN CANCELLED
Pam Houston (Deep Creek) and Ginger Gaffney (Half Broke)
7PM MONDAY, MARCH 16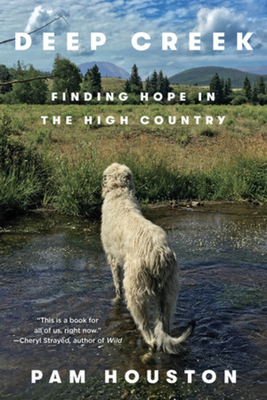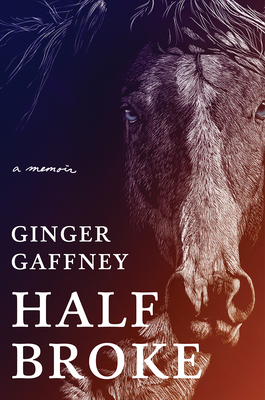 Authors Pam Houston and Ginger Gaffney visit with their latest novels.
"Pam Houston has one of the most engaging voices in contemporary American literature: direct, frank, and plainspoken." —Wendy Smith, Boston Globe
On her 120-acre homestead high in the Colorado Rockies, beloved writer Pam Houston learns what it means to care for a piece of land and the creatures on it. Houston's ranch becomes her sanctuary, a place where she discovers how the natural world has mothered and healed her after a childhood of parental abuse and neglect.
In a work as lucid and invigorating as mountain air,
Deep Creek
delivers Houston's most profound meditations yet on how "to live simultaneously inside the wonder and the grief . . . to love the damaged world and do what I can to help it thrive."
"You will remember these tenacious and utterly winning people for a long, long time, and you will never forget the horses." — Pam Houston
An alternative prison ranch in New Mexico conducts a daring experiment: setting the troubled residents out to retrain an aggressive herd of horses. The horses and prisoners both arrive at the ranch broken in one way or many—the horses often abandoned and suspicious, the residents, some battling drug and alcohol addiction, emotionally, physically, and financially shattered. Ginger Gaffney's job is to retrain the untrainable. With time, the horses and residents form a profound bond, and teach each other patience, control, and trust.
As Gaffney peels away the layers of her own story—a solitary childhood, painful introversion, and a transformative connection with her first horse, a filly named Belle—she, too, learns to trust people as much as she trusts horses.
Half Broke
is a resonant memoir with a spirited, memorable cast that describes the fascinating ways both horses and humans seek relationships to survive.
ABOUT THE AUTHORS
Pam Houston is the prize-winning author of
Contents May Have Shifted
, among other books. She is professor of English at the University of California-Davis and lives on a ranch at 9,000 feet in Colorado near the headwaters of the Rio Grande.
Ginger Gaffney is a top-ranked horse trainer. She received an MFA from the Institute of American Indian Arts in Santa Fe, and her work has been published in Tin House and Utne Reader. She lives in Velarde, New Mexico.

$15.95
ISBN: 9780393357660
Availability: On Our Shelves Now
Published: W. W. Norton & Company - January 7th, 2020
---

$25.95
ISBN: 9781324003076
Availability: On Our Shelves Now
Published: W. W. Norton & Company - February 4th, 2020
---