Andrea Avery
Sonata: A Memoir of Pain and the Piano
7PM WEDNESDAY, MAY 10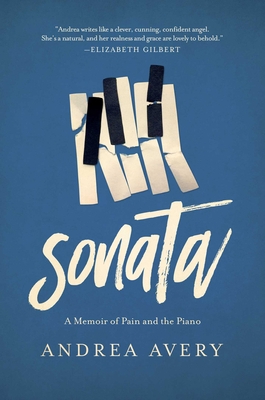 Local debut author Andrea Avery shares her memoir that weaves chronic illness and classical music into a raw, inspiring tale of grace and determination.
Andrea, already a promising and ambitious classical pianist at twelve, was diagnosed with a severe case of rheumatoid arthritis that threatened not just her musical aspirations but her ability to live a normal life. As Andrea navigates the pain and frustration of coping with RA alongside the usual travails of puberty, college, sex, and just growing-up, she turns to music—specifically Franz Schubert's sonata in B-flat, and the one-armed pianist Paul Wittgenstein—for strength and inspiration. The heartbreaking story of this mysterious sonata—Schubert's last, and his most elusive and haunting—is the soundtrack of Andrea's story.
ABOUT THE AUTHOR
ANDREA AVERY holds an MFA from Arizona State University and teaches English in Phoenix. Her short pieces have been published in
Real Simple
,
Ploughshares
, and
The Oxford American
, among others, and she was a finalist in
Glamour
magazine's annual essay contest. This is her first book.
FREE PARKING / LIGHT RAIL
There is plenty of free public parking west of Changing Hands Phoenix, at 400 and 444 West Camelback. Additional free public parking across Camelback to the south.
Don't want to drive? Take the Light Rail! It lets off at the Central Avenue/Camelback Park-and-Ride, which has hundreds of free parking spaces across the street from Changing Hands.

$27.95
ISBN: 9781681774091
Availability: On Our Shelves Now
Published: Pegasus Books - May 9th, 2017
---