CHANGING HANDS BOOK CLUB
Found in Translation: A Long Way from Home by Peter Carey
7PM WEDNESDAY, MAY 9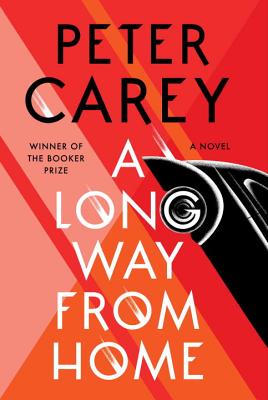 This month we'll discuss A Long Way from Home by Peter Carey.
Whether you're a seasoned traveler, a voracious reader, or a dreamer who wants to see the world, all are invited to our newest book club focused on international literature. Sometimes visiting other countries doesn't always give travelers an insider's view into foreign cultures; sometimes we are still too outside, too different, to get at the heart of a place. Often the best way to understand distant lands and peoples is to read their literature, to get inside the head of a foreign author, to hear their myths and fairy tales molded around words they penned in their mother tongue.
In Found in Translation we will delve into a work of international literature in a small group setting while enjoying coffee, beer, or wine drinks from First Draft Book Bar, located in Changing Hands Phoenix.
Stop by Changing Hands Phoenix or Tempe (or order online by clicking "add to cart" below) to get your copy of
A Long Way from Home
for
10% OFF
.
Then meet us at First Draft Book Bar to discuss the pick and enjoy
HAPPY HOUR
prices all through the event.
FREE PARKING / LIGHT RAIL
Don't want to drive? Take the Light Rail! It lets off at the Central Avenue/Camelback Park-and-Ride, which has hundreds of free parking spaces across the street from Changing Hands.
ABOUT THE BOOK
Irene Bobs loves fast driving. Her husband is the best car salesman in southeastern Australia. Together they enter the Redex Trial, a brutal race around the ancient continent, over roads no car will ever quite survive. With them is their lanky, fair-haired navigator, Willie Bachhuber, a quiz show champion and failed schoolteacher who calls the turns and creeks crossings on a map that will remove them, without warning, from the white Australia they all know so well. This is a thrilling high-speed story that starts in one way, and then takes you someplace else. It is often funny, more so as the world gets stranger, and always a page-turner even as you learn a history these characters never knew themselves. Set in the 1950s, this is a world every American will recognize: black, white, who we are, how we got here, and what we did to each other along the way..

$26.95
ISBN: 9780525520177
Availability: On Our Shelves Now
Published: Knopf - February 27th, 2018
---