TWEEN EVENT
Todd Mitchell: The Last Panther
6PM FRIDAY, MAY 17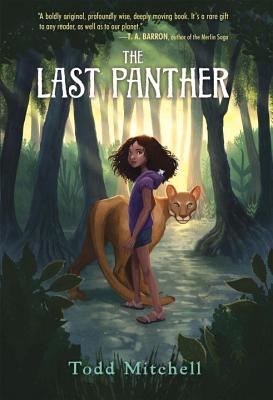 Co-presented by
Join the Virginia G. Piper Center for Creative and incoming Distinguished Visiting Writer Todd Mitchell for a reading from his newest YA novel The Last Panther.
Eleven-year-old Kiri has a secret: wild things call to her. More than anyone else, she's always had a special connection to animals.
But when Kiri has an encounter with the last known Florida panther, her life is quickly turned on end. Caught between her conservationist father, who wants to send the panther to a zoo, and the village poachers, who want to sell it to feed their families, Kiri must embark on a journey that will take her deep into the wilderness.
There has to be some way to save the panther, and for her dad and the villagers to understand each other. If Kiri can't figure out what it is, she'll lose far more than the panthers—she'll lose the only home she's ever known, and the only family she has left.
ABOUT THE AUTHOR
TODD MITCHELL is the author of a few other books for middle-grade and teen readers, including
The Traitor King
,
The Secret to Lying
, and
Backwards
. Currently, he teaches creative writing in Fort Collins, Colorado, where he lives with his wife, two wily daughters, and one very smart dog. You can visit him (and arrange to bring him out to your school) at ToddMitchellBooks.com and on Twitter at @TMitchellBooks.