CHANGING HANDS BOOK CLUB
Found in Translation: Lake Like a Mirror by Sok Fong Ho, translated by Natascha Bruce.
8:15PM WEDNESDAY, MAY 13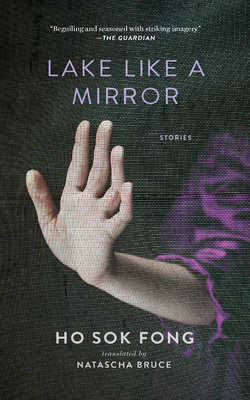 This workshop will be hosted online as part of our virtual event series.

This month we'll discuss Lake Like a Mirror by Sok Fong Ho, translated by Natascha Bruce.
Whether you're a seasoned traveler, a voracious reader, or a dreamer who wants to see the world, all are invited to our newest book club focused on international literature. Sometimes visiting other countries doesn't always give travelers an insider's view into foreign cultures; sometimes we are still too outside, too different, to get at the heart of a place. Often the best way to understand distant lands and peoples is to read their literature, to get inside the head of a foreign author, to hear their myths and fairy tales molded around words they penned in their mother tongue.
In Found in Translation, we will delve into a work of international literature in a small group setting.
RSVP below or directly on
Eventbrite here
.
ABOUT THE BOOK
By an author described by critics as "the most accomplished Malaysian writer, full stop," Lake Like a Mirror is a scintillating exploration of the lives of women buffeted by powers beyond their control.

Squeezing themselves between the gaps of rabid urbanization, patriarchal structures and a theocratic government, these women find their lives twisted in disturbing ways.
In precise and disquieting prose, Ho Sok Fong draws her readers into a richly atmospheric world of naked sleepwalkers in a rehabilitation center for wayward Muslims, mysterious wooden boxes, gossip in unlicensed hairdressers, hotels with amnesiac guests, and poetry classes with accidentally charged politics--a world that is peopled with the ghosts of unsaid words, unmanaged desires and uncertain statuses, surreal and utterly true.