Jimmy Jia: Driven By Demand: How Energy Gets Its Power
7PM THURSDAY, NOVEMBER 3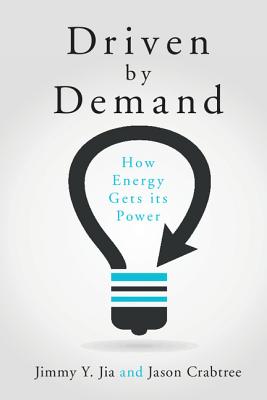 The educator, co-founder and CEO of Distributed Energy Management visits with his book about the impact of energy demand. Driven by Demand reframes the discussion around societal demand for energy and draws on case studies to provide an accessible introduction to the key events, challenges and developing trends of energy requirements.
Energy plays a central role in shaping our society and infrastructure, making it increasingly important for today's leaders to understand the impact of energy decisions. Discussions about energy often neglect important historical lessons about previous energy transformations and provide inadequate consideration of context -
Driven by Demand
takes a fresh approach by exploring the emergence of energy systems, outcomes and priorities. It outlines select historical and current events, challenges, and developing energy trends using a range of case studies. Readers will gain foundational knowledge about energy flows and end-uses, helping them to become more conversant about energy outcomes and priorities. This accessible book paves the way for broader discussions about societal resilience, privacy, and security concerns associated with the move towards 'smart' infrastructure. This is a must-read for business executives, policymakers and students working in energy policy, energy management and sustainable business.
ABOUT THE AUTHOR
JIMMY JIA leads the Sustainable Energy Solutions Certificate program at Pinchot University, a year-long course that educates MBA students on how to incorporate energy issues into the decision making process. Together with Jason Crabtree, he founded Distributed Energy Management to help business owners transparently manage utility costs, combining total lifecycle costs of operational and capital expenses. He is passionate about promoting energy literacy and understanding how energy consumption affects our society.

$37.99
ISBN: 9781107507104
Availability: Not Available In-Store - Usually Ships from Warehouse in 1-5 Days
Published: Cambridge University Press - June 9th, 2015
---