ONLINE ORDERING HAS BEEN TURNED OFF FOR THIS EVENT
Tickets will become available for purchase at 5:30pm at the event.
IN CONVERSATION WITH
RAINBOW ROWELL
Stephenie Meyer
The Chemist
6:30PM FRIDAY, NOVEMBER 18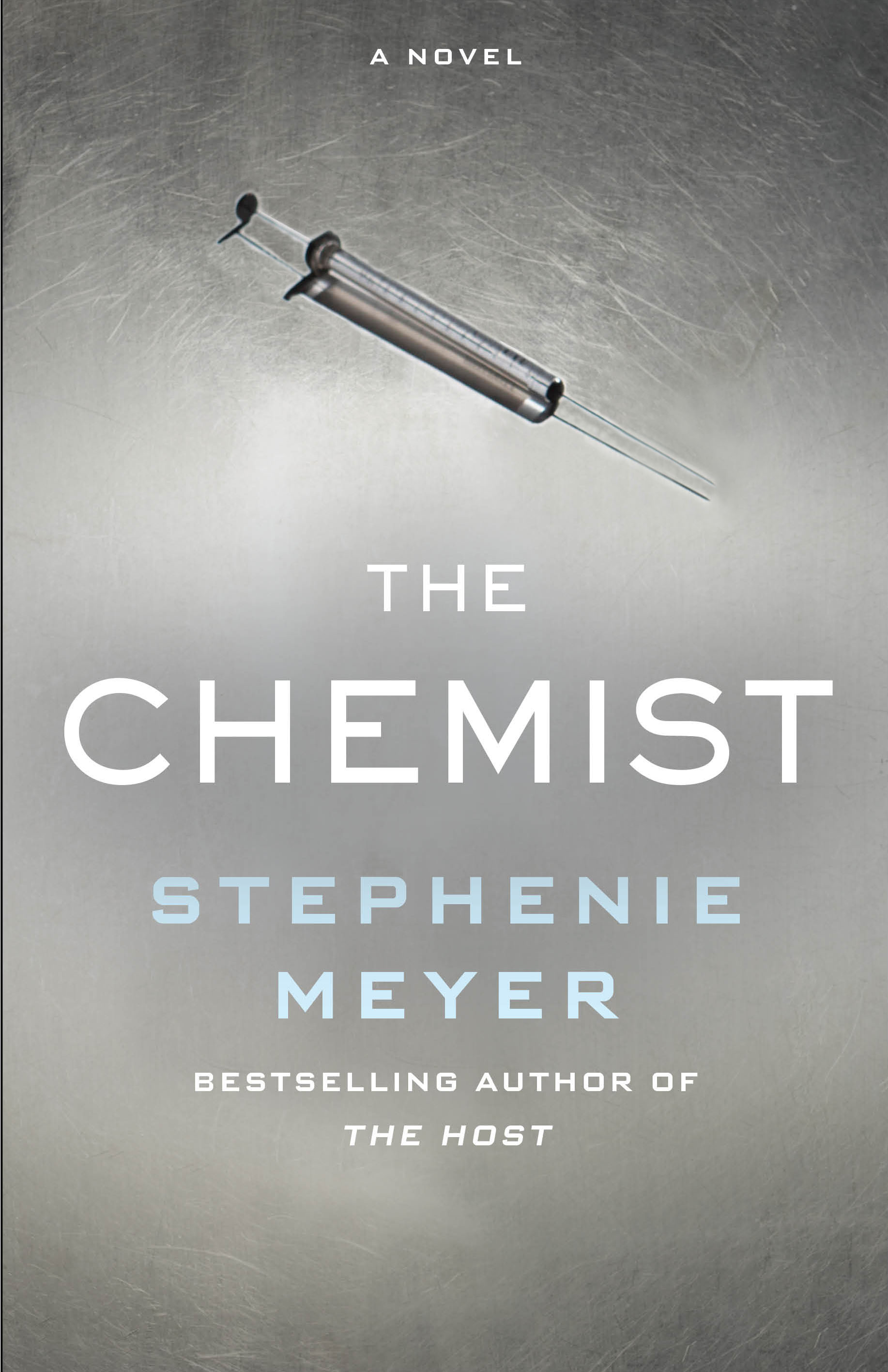 LOCATION:
MESA ARTS CENTER (PIPER THEATER)
1 E Main St, Mesa 85201
Rainbow Rowell interviews Stephenie Meyer about The Chemist, Meyer's new thriller for adult readers. Booksigning to follow.
GET YOUR TICKETS
Click "add to cart" at the bottom of the page. We'll send you an email confirmation, plus a second email with more details (usually within 24 hours).
ADMISSION PACKAGES
Admission package(s) are available for purchase exclusively online. Order below.
Seating is general admission and opens at 5:30pm. Will-call opens at the same time.
→ Package 1 ($25): One (1) hardcover copy of The Chemist, admission for one (1) person, and one priority signing line ticket (package includes $5 off the book)
→ Package 2 ($5): Admission for one (1) person and a coupon toward book purchase at the event. People with Package 2 tickets may join the signing line after those with priority signing line tickets. Books purchased elsewhere can be signed at this event.
EVENT GUIDELINES
Up to 48 hours before the event, admission tickets (required for entry) are available for pick-up at Changing Hands Tempe ONLY. After that, tickets will be available for pick up exclusively at the venue.
Limited seats/tickets available.
This is an interview and booksigning.
"Catch the Moment" photography will be onsite at the event for posed photos with Stephenie. Attendees will be able to download their photos online after the event.
Stephenie will sign up to two (2) books per person. No shoes, pictures, CDs, t-shirts, posters, journals, etc.
NO personalization.
Event guidelines may be subject to changes.
CAN'T MAKE IT?
There are limited signed books available.
CLICK HERE
to sign up for the waiting list and we'll contact you if there are any after the event. We ship anywhere in the US and to most international locations!
Limited supply of books available.
ABOUT THE BOOK
In this gripping page-turner, an ex-agent on the run from her former employers must take one more case to clear her name and save her life. She used to work for the U.S. government, but very few people ever knew that. An expert in her field, she was one of the darkest secrets of an agency so clandestine it doesn't even have a name. And when they decided she was a liability, they came for her without warning. Now, she rarely stays in the same place or uses the same name for long. They've killed the only other person she trusted, but something she knows still poses a threat. They want her dead, and soon. When her former handler offers her a way out, she realizes it's her only chance to erase the giant target on her back. But it means taking one last job for her ex-employers. To her horror, the information she acquires only makes her situation more dangerous. Resolving to meet the threat head on, she prepares for the toughest fight of her life, but finds herself falling for a man who can only complicate her likelihood of survival. As she sees her choices being rapidly whittled down, she must apply her unique talents in ways she never dreamed of. In this tautly plotted novel, Meyer creates a fierce and fascinating new heroine with a very specialized skill set. And she shows once again why she's one of the world's bestselling authors.
ABOUT THE AUTHOR
STEPHENIE MEYER graduated from Brigham Young University with a degree in English literature. Her internationally bestselling Twilight series has sold 155 million copies worldwide. In 2008 she published
The Host
, her first novel for adults, which debuted at #1 on the
New York Times
and
Wall Street Journal
bestseller lists, and was released as a feature film in 2013. Meyer lives with her husband and three sons in Arizona.
ABOUT THE MODERATOR
RAINBOW ROWELL writes books. Sometimes she writes about adults (
Attachments
and
Landline
). Sometimes she writes about teenagers (
Eleanor & Park
,
Fangirl
and
Carry On
). But she always writes about people who talk a lot. And people who feel like they're screwing up. And people who fall in love. When she's not writing, Rainbow is reading comic books, planning Disney World trips and arguing about things that don't really matter in the big scheme of things. She lives in Nebraska with her husband and two sons.
VIEW THE EVENT
On Friday, November 18 at 6:30pm PT, visit Little, Brown's Facebook page at: www.facebook.com/littlebrownandcompany. (You do not need to be logged into Facebook)
We will start filming the event at 6:25pm PT. If you visit the page before then, be sure to refresh your page after 6:25pm PT.
The live video will be pinned to the top of the Little, Brown Facebook page. Make sure your sound is turned on!
The video will remained pinned to the top of the Little, Brown Facebook page through 2016, if you'd like to view or review at a later time.
SHARE THE EVENT
Click on the "Share" button at the bottom of the video.

Then select "Share on your own timeline."

Write a comment about the video or just hit "post."