Alex J. Hermosillo: "Messages of Hope and Healing from Heaven"
7PM THURSDAY, NOVEMBER 30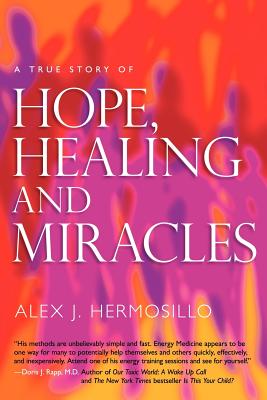 The founder of the Mastery of Energy Healing center in Phoenix shares his memoir, which chronicles "his journey to Heaven through a near-death experience where he gained wisdom from the beings of Light."
He shares stories and techniques which he claims can help heal others from "painful past experiences, negative thought patterns, emotional distress, and physical pain and disease."
FREE PARKING / LIGHT RAIL
There is plenty of free public parking west of Changing Hands Phoenix, at 400 and 444 West Camelback. Additional free public parking across Camelback to the south.
Don't want to drive? Take the Light Rail! It lets off at the Central Avenue/Camelback Park-and-Ride, which has hundreds of free parking spaces across the street from Changing Hands.
ABOUT THE AUTHOR
ALEX HERMOSILLO is one of the most highly sought after and beloved healers and spiritual teachers in the world. Considered by many a miracle worker, he has helped over 7,000 people dealing with physical, emotional and spiritual illness and pain, often with miraculous and spontaneous results. He is the founder of the Mastery of Energy Healing center in Phoenix, Arizona and the author of
A True Story of Hope, Healing and Miracles
and recorded a therapeutic audio meditation, CD
Meditation to Heal Your Mind, Body & Spirit
.

$14.99
ISBN: 9780983856504
Availability: On Our Shelves Now
Published: Rainbowlight Creations - October 1st, 2011
---