Daniel Stih: Mold Money and Healthy Living Spaces
7PM TUESDAY, NOVEMBER 14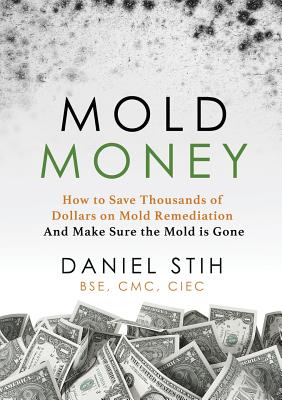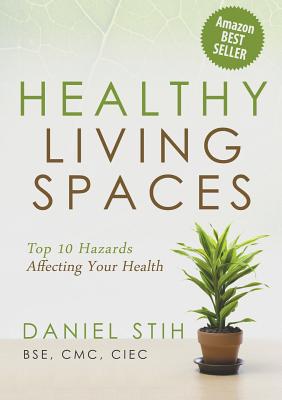 Microbial Consultant (CMC) and Aerospace Engineer Daniel Stih shares industry secrets of the mold remediation and inspection business and tells how to know if you have mold in your home and why treating mold doesn't work.
He shares tips and stories from his latest,
Mold Money: How to Save Thousands of Dollars on Mold Remediation and Make Sure the Mold is Gone
.
About
Mold Money
:
Do you have mold in your home or office or wonder if you have mold? You might think you can just spray it with bleach. After that doesn't work you might call a professional, pay a lot of money and think the mold is gone. Unfortunately, most consumers are getting ripped off. They pay too much and the mold is still there when the remediation company hands them a final bill.
Mold Money
explains how mold is supposed to be removed and how to make sure the mold remediator you hire removes it correctly. Don't trust your mold remediator or mold inspector. Get the facts.
Mold Money
exposes industry secrets and why most mold remediators are doing it wrong, taking shortcuts to make their jobs easier while not removing the mold. Eliminating these steps can save you literally thousands of dollars.
Mold Money
teaches you what you need to ask the remediator to do instead. It's cheaper and works better.
Can't afford a professional mold remediator? Don't worry. After reading
Mold Money
you will know when you might consider hiring a general contractor instead of a professional mold remediator and know what to tell them to make sure the job is done right. A list of resources helps you plan and understand how, if you're handy, you can remove the mold yourself, saving thousands of dollars and doing a better job than most professionals.
FREE PARKING / LIGHT RAIL
There is plenty of free public parking west of Changing Hands Phoenix, at 400 and 444 West Camelback. Additional free public parking across Camelback to the south.
Don't want to drive? Take the Light Rail! It lets off at the Central Avenue/Camelback Park-and-Ride, which has hundreds of free parking spaces across the street from Changing Hands.
ABOUT THE AUTHOR
DANIEL STIH is a Board-Awarded, Council-Certified, Indoor Environmental Consultant (CIEC) and Microbial Consultant (CMC). Prior to getting involved in mold, Stih was an aerospace engineer working at Motorola for eleven years. He moved to a small town where, as fate would have it, he became a handyman. He got ill from working in construction and decided to find out what was making him and some of the people that lived in the houses he went into sick. From this experience, he authored his first book,
Healthy Living Spaces: Top 10 Hazards Affecting Your Health.
Mold is at the top of the list. Stih has performed thousands of mold tests in every type of building with every kind of test one can imagine. He is discouraged by the trend to treat mold instead of remove it (something that doesn't work and doesn't make people feel better). His most recent book is
Mold Money: How to Save Thousands of Dollars in Mold Remediation and Make Sure the Mold is Gone.

$18.95
ISBN: 9780979468537
Availability: On Our Shelves Now
Published: Healthy Living Spaces - November 2nd, 2016
---

$18.95
ISBN: 9780979468506
Availability: On Our Shelves Now
Published: Healthy Living Spaces - June 6th, 2007
---