ONLINE ORDERING HAS BEEN TURNED OFF FOR THIS EVENT
Get your book and ticket in-store before the event, or by phone at 480.730.0205.
James Van Praagh Wisdom from Your Spirit Guides
Melinda Vail Diary of a Mad Medium
6:30PM THURSDAY, NOVEMBER 16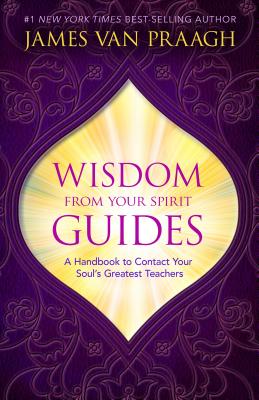 Authors and spiritual teachers James Van Praagh and Melinda Vail discuss and sign their new books.
GET YOUR BOOK(S) AND TICKET
Click "add to cart" at the bottom of the page. We'll send you an email confirmation, plus a second email with more details (usually within 24 hours).
EVENT GUIDELINES
Seating is determined by letter group (indicated on tickets) and opens at 6:00pm.
→ Buy one copy of either book: admission for one (1) person.
Signing line forms after the event by letter group printed on tickets.
Event guidelines may be subject to changes.
To buy Diary of a Mad Medium, please call 480.730.0205. We have them in-store and will soon have the online ordering ready.
CAN'T MAKE IT?
Click "add to cart" below on the signed copy of either book and we'll have it signed and reserved for you. We also ship anywhere in the US and to most international locations!
ABOUT THE BOOKS
In
Wisdom from Your Spirit Guides
, world-renowned spiritual medium James Van Praagh teaches readers the benefits and rewards of having a conscious relationship with their guides. The work includes exercises and meditations (along with a description of the various guides who help us on this earthly adventure), to enrich and assist readers during their physical journey.
Diary of a Mad Medium
serves as a guide to understanding Karmic Profile. This new offering is a very personal story in which Melinda Vail shares her journey to understanding the challenges she has found in her own life. By sharing her Karmic Profile in a poignant and touching way, readers will learn how to take a more objective understanding in the gifts, difficulties, and opportunities that you attract within the Universe's Law of Attraction.
ABOUT THE AUTHOR
JAMES VAN PRAAGH is a pioneer in the field of mediumship and one of the most celebrated and respected spiritual teachers working today. He has brought a mind-full awareness to the subject of "communication with the dead" into the public psyche for the past thirty years.
MELINDA VAIL is known as The Medium Who Makes a Difference. She is an intuitive therapist, medium, author, lecturer, and certified hypnotherapist. Melinda has a very successful practice in Tempe. Countless people have benefited from her counseling and intuitive work.
www.melindavail.com