TEEN EVENT
IN CONVERSATION WITH KELLY DEVOS
Kristina Pérez: Sweet Black Waves
7PM TUESDAY, NOVEMBER 13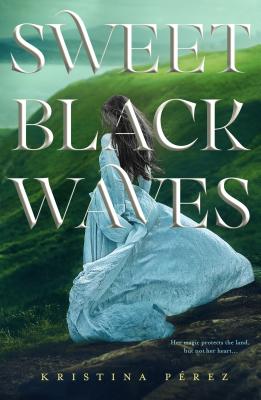 Authors Kristina Pérez and Kelly DeVos (Fat Girl on a Plane) discuss Pérez's debut young adult novel, a lush fantasy about warring countries and forbidden romance.
As best friend and lady-in-waiting to the princess, Branwen is guided by two principles: devotion to her homeland and hatred for the raiders who killed her parents. When she unknowingly saves the life of her enemy, he awakens her ancient healing magic and opens her heart. Branwen begins to dream of peace, but the princess she serves is not so easily convinced. Fighting for what's right, even as her powers grow, will set Branwen against her best friend and the only man she's ever loved.
Kristina Pérez's debut features star-crossed lovers who changed the fate two nations. Inspired by the legend of Tristan and Iseult, this is the story of the legend's true heroine: Branwen.
PARKING / LIGHT RAIL
Don't want to drive? Take the Light Rail! It lets off at the Central Avenue/Camelback Park-and-Ride, which has hundreds of free parking spaces across the street from Changing Hands.
ABOUT THE AUTHOR
KRISTINA PÉREZ is a half-Argentine, half-Norwegian native New Yorker who has spent the past two decades living in Europe and Asia. She holds a PhD in Medieval Literature from the University of Cambridge and has taught at the National University of Singapore and the University of Hong Kong.
Sweet Black Waves
is her debut novel.

$18.99
ISBN: 9781250132857
Availability: On Our Shelves Now
Published: Imprint - June 5th, 2018
---