MEET AND GREET BOOKSIGNING
Sally Field
In Pieces
1:30PM SUNDAY, NOVEMBER 18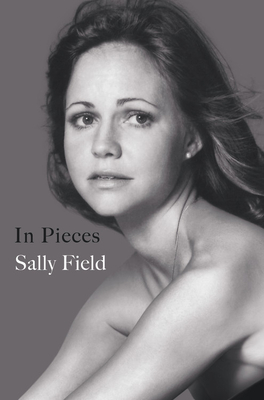 Iconic Academy and Emmy Award winning actor Sally Field signs copies of her memoir in Tempe.
GET YOUR BOOK AND TICKET
Order your ticket package at the bottom of the page. Or through the Eventbrite page. We'll send you an email confirmation.
TICKET PACKAGE
→ $31.35 + fees: One (1) copy of In Pieces, admission for two (2) people, and one photo (group or solo) per ticket.
EVENT GUIDELINES
CHECK-IN at the front information counter in Changing Hands Tempe starting at 12:30pm.
PICK UP YOUR BOOK at Changing Hands Tempe on event day starting at 12:30pm.
SIGNING LINE forms by letter group printed on signing line vouchers handed out at check-in.
EVENT GUIDELINES may be subject to changes.
REFUNDS will not be issued within seven days of the event.
No personalization. Due to time constraints, Ms. Field will be autographing only.
CAN'T MAKE IT?
Call 602.274.0067 to order a signed copy of
In Pieces
and we'll have it signed and reserved for you. We also ship anywhere in the US and to most international locations!
Please note: Our Tempe trade counter will be closed on 11/18 starting at noon in preparation for the event.
ABOUT THE BOOK
One of the most celebrated, beloved, and enduring actors of our time, Sally Field has an infectious charm that has captivated the nation for more than five decades, beginning with her first TV role at the age of seventeen. From
Gidget
's sweet-faced "girl next door" to the dazzling complexity of
Sybil
to the Academy Award-worthy ferocity and depth of
Norma Rae
and Mary Todd Lincoln, Field has stunned audiences time and time again with her artistic range and emotional acuity. Yet there is one character who always remained hidden: the shy and anxious little girl within.
With raw honesty and the fresh, pitch-perfect prose of a natural-born writer, and with all the humility and authenticity her fans have come to expect, Field brings readers behind-the-scenes for not only the highs and lows of her star-studded early career in Hollywood, but deep into the truth of her lifelong relationships--including her complicated love for her own mother. Powerful and unforgettable,
In Pieces
is an inspiring and important account of life as a woman in the second half of the twentieth century.
ABOUT THE AUTHOR
SALLY FIELD is a two-time Academy Award and three-time Emmy Award winning actor who has portrayed dozens of iconic roles on both the large and small screens. In 2012, she was inducted into the American Academy of Arts and Sciences, and in 2015 she was honored by President Obama with the National Medal of Arts. She has served on the Board of Directors of Vital Voices since 2002 and also served on the Board of The Sundance Institute from 1994 to 2010. She has three sons and five grandchildren.