National Geographic Live! presents Dan Buettner and David McClain
7:30PM WEDNESDAY, NOVEMBER 14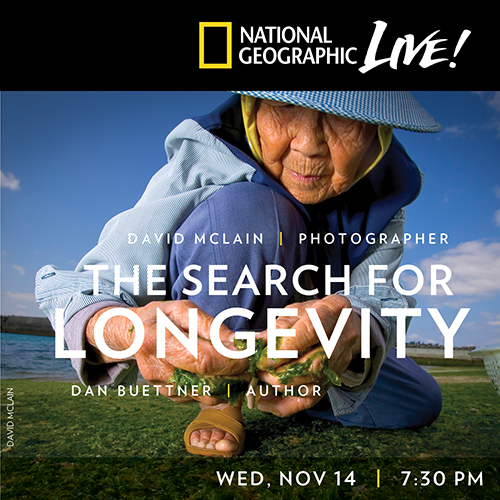 Author Dan Buettner and photographer/filmmaker David McLain visit Mesa Arts Center as part of the National Geographic Live! series.
Their collaboration on "The Secrets of Longevity" cover story for National Geographic became the foundation for The Blue Zones, a global movement to live longer, better lives. Their book,
The Blue Zones Kitchen
, explores the world's longevity diets.
EVENT DETAILS