Karine Jean-Pierre: Moving Forward
7PM TUESDAY, NOVEMBER 12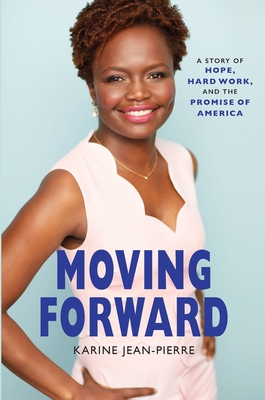 Author and MSNBC Political Analyst Karine Jean-Pierre discusses and signs copies of her new book.
Most political origin stories have the same backbone. A bright young person starts reading the
Washington Post
in elementary school. She skips school to see a presidential candidate. In middle school she canvasses door-to-door. The story can be intimidating. It reinforces the feeling that politics is a closed system: if you weren't participating in debate club, the Young Democrats and Model UN you have no chance.
Karine Jean-Pierre's story breaks the mold. In
Moving Forward
, she tells how she got involved, showing how politics can be accessible to anyone, no matter their background. In today's political climate, the need for all of us to participate has never been more crucial. This book is her call to arms for those who know that now is the time for us to act.
PARKING / LIGHT RAIL
Don't want to drive? Take the Light Rail! It lets off at the Central Avenue/Camelback Park-and-Ride, which has hundreds of free parking spaces across the street from Changing Hands.
ABOUT THE AUTHOR
Karine Jean-Pierre's professional experience has ranged widely from presidential campaigns to grassroots activism, to local politics, to working in the White House. Jean-Pierre is the Chief Public Affairs Officer for MoveOn and an MSNBC Political Analyst. In 2011, Jean-Pierre served as Deputy Battleground States Director for President Obama's 2012 re-election campaign, managing the President's political engagement in key states while leading the delegate selection and ballot access process. Before joining the re-election campaign, Jean-Pierre served as the Regional Political Director for the White House Office of Political Affairs. She received her MPA from Columbia University's School of International and Public Affairs (SIPA) in 2005 and joined its faculty in 2014. She lives in Washington, D.C.