National Geographic Live! presents Joel Sartore
7:30PM WEDNESDAY, NOVEMBER 20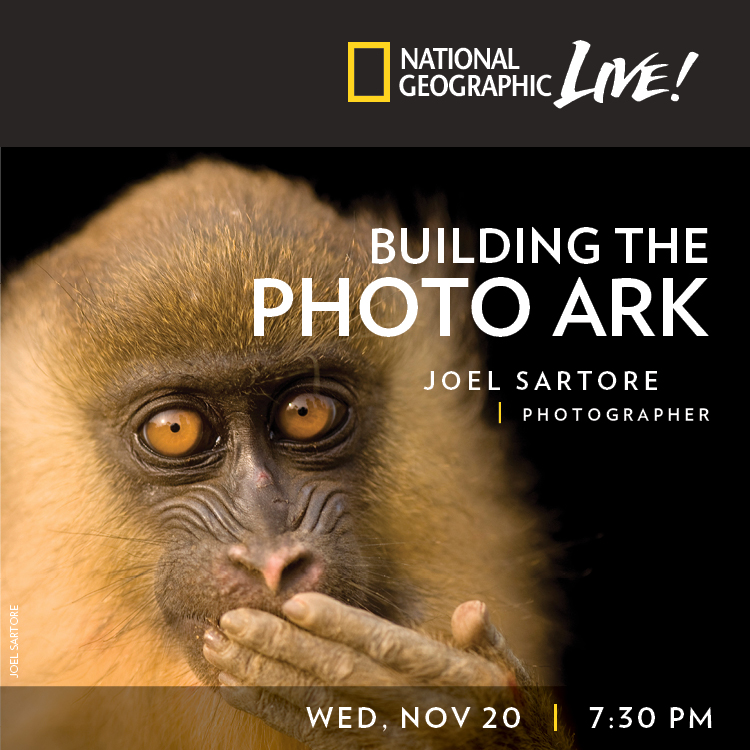 Joel Sartore visits Mesa Arts Center as part of the National Geographic Live! series.
National Geographic photographer Joel Sartore is on a mission to capture portraits of the world's species before they disappear. With ingenuity, wit, and a serious midwestern work ethic, Sartore has created the Photo Ark project, the largest archive of its kind with nearly 8,000 images and counting. Hear about his comical mishaps, endearing encounters, and personal stories while documenting a world worth saving.
EVENT DETAILS