Patricia Colleen Murphy: Bully Love
6PM SATURDAY, NOVEMBER 9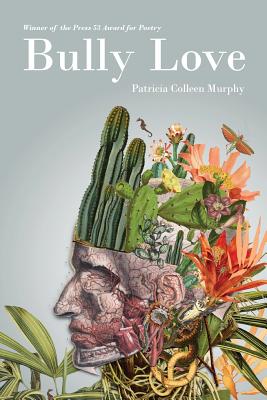 Patricia Colleen Murphy discusses her second poetry collection Bully Love, winner of the 2019 Press 53 Award for Poetry.
The poems in Bully Love examine the long-term effects of displacement: a mother displaced from her home by mental illness, a woman displaced from the Midwest to the Southwest, a Girl Scout camp displaced by a Uranium processing plant, desert wildlife displaced by urban sprawl and mining, wilderness displaced by careless tourists, ranches displaced by freeways, solitude displaced by companionship, fear displaced by joy. The collection examines how humans form relationships with both landscapes and lovers, all through the eyes of a woman who leaves a forlorn home, suffers relentless loss, and falls in love in and with one of the world's harshest ecosystems.
ABOUT THE AUTHOR
Patricia Colleen Murphy won the 2019 Press 53 Award for Poetry with her collection
Bully Love
, published by Press 53 as a Tom Lombardo Poetry Selection. She founded Superstition Review at Arizona State University, where she teaches creative writing and magazine production. Her collection
Hemming Flames
(Utah State University Press) won the 2016 May Swenson Poetry Award, judged by Stephen Dunn, and the 2017 Milt Kessler Poetry Award. A chapter from her memoir-in-progress was published as a chapbook by
New Orleans Review
. Her writing has appeared in many literary journals, including
The Iowa Review
,
Quarterly West
, and
American Poetry Review
, and has received awards from
Gulf Coast
and
Bellevue Literary Review
, among others. She lives in Phoenix, Arizona.

$14.95
ISBN: 9781950413034
Availability: On Our Shelves Now
Published: Press 53 - April 1st, 2019
---