Benjamin Rybeck: The Sadness
with special guest Matt Bell: A Tree or a Person or a Wall
7PM WEDNESDAY, OCTOBER 19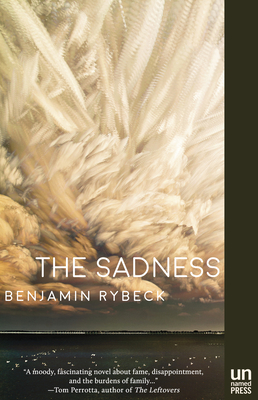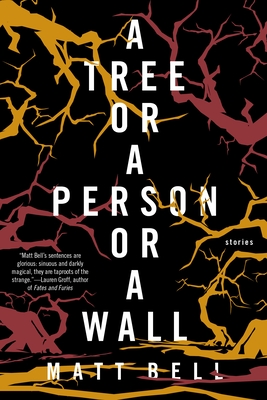 Rybeck visits with his debut novel, The Sadness. Joining Rybeck is acclaimed author and ASU creative writing instructor Matt Bell, presenting his latest, A Tree or a Person or a Wall.
About
The Sadness
:
Broke and homeless at 30, Kelly Enright flees Arizona. Returning to her hometown of Portland, ME, her only plan is to track down her estranged but well-off father. But her twin brother, Max, is living in their deceased mother's home, and if anyone's more screwed up than Kelly, it's disheveled, misanthropic Max.
Max has just one obsession: film. In particular, his own unfinished project from a decade earlier, which he believes is a masterpiece in the making. He dreams of completing it, but there's a major problem: Evelyn, his actress and muse, has recently disappeared. After seeing her name in the credits of a famous cult film shot in their hometown, Max thinks Evelyn's disappearance has something to do with the film, and an upcoming festival devoted to it.
Kelly's arrival upsets Max's plans for finding Evelyn. Enter Penelope Hayward, the film's star and Kelly's high school best friend. Now a major Hollywood star, Penelope arrives in Portland as the festival's guest of honor.
As Max's search for his lost leading lady becomes increasingly, absurdly self-destructive, Kelly must help her brother, who has never recovered from their mother's death.
About
A Tree or a Person or a Wall
:
A 19th-century minister builds an elaborate motor that will bring about the Second Coming. A man with rough hands locks a boy in a room with an albino ape. An apocalyptic army falls under a veil of forgetfulness. The story of Red Riding Hood is run through a potentially endless series of iterations. A father invents an elaborate, consuming game for his hospitalized son. Indexes, maps, a checkered shirt buried beneath a blanket of snow: they are scattered through these pages as clues to mysteries that may never be solved, lingering evidence of the violence and unknowability of the world.
A Tree or a Person or a Wall
brings together Bell's previously published shorter fiction—the story collection
How They Were Found
and the acclaimed novella
Cataclysm Baby
—along with seven dark and disturbing new stories, to create a collection of singular power.
ABOUT THE AUTHORS
BENJAMIN RYBECK is the marketing director at Brazos Bookstore in Houston, TX. He received an M.F.A. from the University of Arizona. His work has appeared in
Kirkus Reviews
,
Electric Literature
,
The Rumpus
,
Literary Hub
,
The Nervous Breakdown
, and elsewhere.
The Sadness
is his first novel. He lives in Houston, TX.
MATT BELL is the author of the novel
In the House upon the Dirt between the Lake and the Woods
, a finalist for the Young Lions Fiction Award, a Michigan Notable Book, and an Indies Choice Adult Debut Book of the Year Honor Recipient, and the winner of the Paula Anderson Book Award. He is also the author of two previous books,
How They Were Found
and
Cataclysm Baby
, and his next novel,
Scrapper
, was published in September 2015. His stories have appeared in Best American Mystery Stories, Best American Fantasy, Conjunctions, Gulf Coast, The American Reader, and many other publications. He teaches creative writing at Arizona State University.

$16.00

ISBN: 9781939419705
Availability: Not Available In-Store - Usually Ships from Warehouse in 1-5 Days
Published: Unnamed Press - June 14th, 2016
---

$17.00

ISBN: 9781616955236
Availability: Not Available In-Store - Usually Ships from Warehouse in 1-5 Days
Published: Soho Press - September 13th, 2016
---