Buddhism Discussion with Gen-La Jampa
The Oral Instructions of Mahamudra: The Very Essence of Buddha's Teachings of Sutra and Tantra
5PM SUNDAY, OCTOBER 15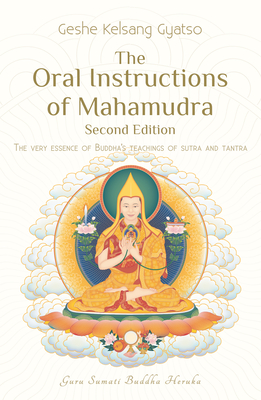 American Buddhist Monk Gen-la Kelsang Jampa introduces The Oral Instructions of the Mahamudra by Geshe Kelsang Gyatso, which explains how profound meditation techniques can transform the mind at its most subtle level to help us reach our fullest potential: the supreme bliss of enlightenment.
This book reveals the uncommon practice of Tantric Mahamudra of the Ganden Oral Lineage which the author received directly from his Spiritual Guide. Following the root text of the Mahamudra,
The Main Path of the Conquerors
by the First Panchen Lama, this remarkable book provides extremely clear and easy to understand explanations and insights based on the author's experiences during many years of retreat.
Main subjects covered:
• Having identified our own mind, meditating on tranquil abiding
• Having realized emptiness, meditating on superior seeing
• Meditating on the central channel, the yoga of the central channel
• Meditating on the indestructible drop, the yoga of the drop
• Meditating on the indestructible wind, the yoga of wind
FREE PARKING / LIGHT RAIL
There is plenty of free public parking west of Changing Hands Phoenix, at 400 and 444 West Camelback. Additional free public parking across Camelback to the south.
Don't want to drive? Take the Light Rail! It lets off at the Central Avenue/Camelback Park-and-Ride, which has hundreds of free parking spaces across the street from Changing Hands.
ABOUT THE SPEAKER
GEN-LA KELSANG JAMPA is an internationally renowned Buddhist ordained teacher and the Deputy Spiritual Director of the New Kadampa Tradition (NKT). As a senior teacher of the NKT, Gen-la Jampa has taught internationally for many years. Gen-la is well-loved for his clear and inspiring teachings and his ability to touch people's hearts through his sincerity and loving-kindness. He is also the Resident Teacher of the International Kadampa Retreat Center Grand Canyon located in Williams, AZ.

$16.95
ISBN: 9781910368367
Availability: Not Available In-Store - Usually Ships from Warehouse in 1-5 Days
Published: Tharpa Publications - July 25th, 2016
---