Debe Branning (Haunted Phoenix) and Susan Tatterson (Abandoned Arizona)
7PM TUESDAY, OCTOBER 15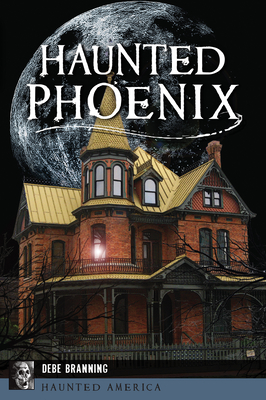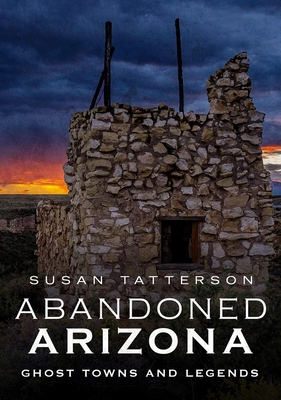 Gear up for Halloween with a spooky presentation by Debe Branning, author of Haunted Phoenix, and Susan Tatterson, author of Abandoned Arizona: Ghost Towns and Legends.
About Haunted Phoenix:
The booming, modern metropolis of Phoenix is a city filled with the ghosts of its past. Learn about the spirits of the Smurthwaite House, which sits on the grounds of Phoenix's oldest cemetery. Hear the tales of the Pioneer Living Museum, a collection of historic buildings relocated from every corner of Arizona—and the spirits of the former residents that came along too. Take a peek inside the Mystery Castle, old train depots and eerie historic mansions. Author and paranormal historian Debe Branning delves into the history and mysteries of these desert tales.
About Abandoned Arizona:
Many of Arizona's once thriving mining communities are now deserted. They are nestled in picturesque valleys and harsh desert mountain ranges. America's beloved Route 66 stretches across the state and many trading posts remain—although long abandoned. The
Abandoned Arizona, Ghost Towns and Legends
journey encompasses the entire state, including the metropolis of Phoenix, where the legendary Phoenix Trotting Park stood isolated and forsaken for half a century. Irresistible sunsets are an Arizona trademark, but so too should be its slowly disintegrating past; before we move on to what's next, we must be mindful of the importance of our past. There is much to be learned.
PARKING / LIGHT RAIL
Don't want to drive? Take the Light Rail! It lets off at the Central Avenue/Camelback Park-and-Ride, which has hundreds of free parking spaces across the street from Changing Hands.
ABOUT THE AUTHORS
Debe Branning is the director of the MVD Ghostchasers, a team that conducts investigations in Arizona and offers paranormal workshops. She is the author of several books, including
Sleeping with Ghosts: A Ghost Hunter's Guide to AZ's Haunted Hotels and Inns
,
Grand Canyon Ghost Stories
,
The Graveyard Shift: Arizona's Historic and Haunted Cemeteries and Dining with the Dead: Arizona's Historic and Haunted Restaurants and Cafés
. Debe is a preservation activist with a special interest in historic cemeteries. She is also a cohost of the Association of Gravestones Studies in Arizona.
Sue Tatterson is Professor of Digital Media at Central Arizona College. She began photographing America's abandoned landscape in 2008 as part of her MFA thesis, at the University of Baltimore. Her photographs have been exhibited at solo and group shows in Maryland, Pennsylvania, New Jersey and Arizona as well as being featured in Baltimore Magazine, Black and White Magazine, and the indie film The Curio Shop. Her website, Spirits of the Abandoned, features work from more than eighty abandoned locations across the U.S. Originally from Australia, Sue moved to the United States in 2001. She lives in Arizona at the base of the Superstition Mountains—her current photographic passion.

$21.99
ISBN: 9781467140928
Availability: On Our Shelves Now
Published: History Press - September 23rd, 2019
---

$24.99
ISBN: 9781634990882
Availability: On Our Shelves Now
Published: America Through Time - December 10th, 2018
---