Diana Basinger and Kathleen Todd: Mindful Loving: A Guide to Loving With Passion and Purpose
7PM FRIDAY, OCTOBER 11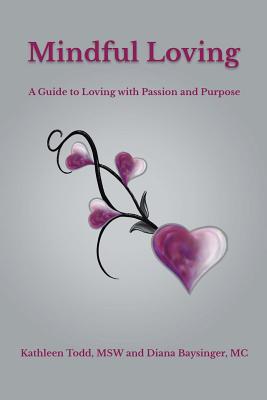 Authors Diana Basinger and Kathleen Todd share ways to create mindful loving relationships. Are you ready to take your relationship up a notch?
Mindful Loving
is designed to help you make an honest assessment of where you are in your relationship and where you want to be. Join the authors for this event and discover ways to enhance your own relationships.
Mindful Loving
is "more than a concept; it's a practice that translates loving into one of life's greatest sources of joy and fulfillment."
ABOUT THE AUTHORS
Diana Baysinger, MC is an international coach and consultant. Diana is an energetic leader who is known for motivating and inspiring her clients. She is innovative and engages her clients in building a keen awareness of themselves and their desires. She coaches them to produce meaningful results and sustain personal and professional success.
Her work as a trainer and educator has taken her across the United States and Europe. Diana is an active and creative writer for academic and business online newsletters.
Kathleen Todd, MSW is a life and relationship coach who has worked as a healing professional for over thirty years. She helps people move to a place of wholeness and happiness. She serves as a guide to clients in their unique journey to improve their lives and achieve the passion, success and dreams they desire. She works with each client with respect, honesty, integrity, and professionalism in a fun and engaging manner. Kathleen integrates mindfulness and meditation practices as key strategies to improve and strengthen relationships.
Kathleen is also the co-author of
I'm in Charge! A Parenting Strategy to Help You Raise Happy and Cooperative Children
and
The Little Book of Parenting Tools.

$15.99
ISBN: 9781982226510
Availability: On Our Shelves Now
Published: Balboa Press - May 15th, 2019
---