Deborah Kabwang: Chasing Freedom
7PM SATURDAY, SEPTEMBER 23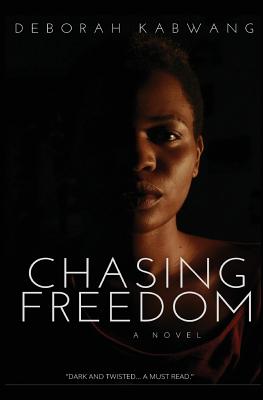 ASU writing instructor, contributing writer for The Huffington Post and local author Deborah Kabwang presents her self-published novel, which explores the journey of Bijou, a twenty-two-year-old refugee and rape victim from D.R. Congo.
Bijou Mwamba is a 22-year-old refugee from D.R. Congo who comes to the Texan home of Thomas and Bethany, a seemingly loving couple who are profoundly religious. They've helped refugees before and Bijou believes she is finally safe from the horrors she escaped. After meeting another refugee that Thomas and Bethany helped, Bijou must make a choice to continue ignoring the crimes of her "saviors" or take charge of her own life once and for all.
FREE PARKING / LIGHT RAIL
There is plenty of free public parking west of Changing Hands Phoenix, at 400 and 444 West Camelback. Additional free public parking across Camelback to the south.
Don't want to drive? Take the Light Rail! It lets off at the Central Avenue/Camelback Park-and-Ride, which has hundreds of free parking spaces across the street from Changing Hands.
ABOUT THE AUTHOR
DEBORAH KABWANG has always had a knack and passion for the craft of writing. She obtained her Master's degree in Creative Writing from Wilkes University. Currently, she is a writing instructor and is also a contributing writer for
The Huffington Post
. She is a loving wife and mother of two boys, living in the Phoenix, Arizona area. You can find her writing and blogging her days on her Home & Lifestyle blog.

$12.99
ISBN: 9780692864760
Availability: On Our Shelves Now
Published: Write Stuff Editorial Publishing - July 2nd, 2017
---