Lisa Lillien
Hungry Girl Clean & Hungry: Obsessed!
7PM MONDAY, SEPTEMBER 25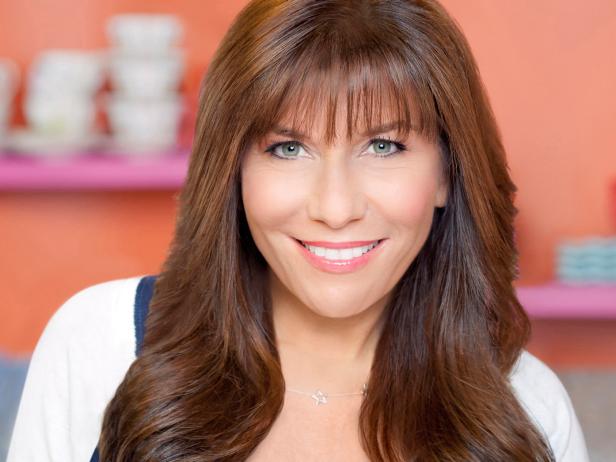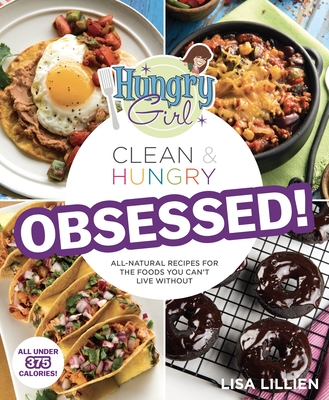 The New York Times bestselling author of the Hungry Girl series shares food samples and presents the follow-up to her smash bestseller Hungry Girl Clean & Hungry.
Lisa Lillien has sold millions of books by serving up clever and deliciously easy recipes with low calorie counts, huge portions, and easy-to-find ingredients that are good for you. With eleven
New York Times
bestsellers under her belt, Lisa is taking things to the next level with
Hungry Girl Clean & Hungry OBSESSED!
Keeping in line with the current clean-eating food trend (and as a follow-up to her last smash-hit book,
Hungry Girl Clean & Hungry
), she's taking on the beloved foods that Americans are OBSESSED with―comfort foods, junk foods, international favorites, desserts, and more! Donuts, lasagna, fried chicken, quesadillas, fudge... No food is off-limits, and all of them have been completely re-created, re-vamped, and CLEANED UP! With the unique and healthy recipes in this cookbook, you can finally enjoy ALL the foods you crave while eating clean and staying lean!
You'll find . . .
Spaghetti Squash Your Hunger B-fast Bowl (271 calories)
Caramelized Onion Cauli-Crust Pizza (316 calories)
Peanut Butter Cup French Toast (344 calories)
Love Me Tender Pot Roast (272 calories)
Philly You Up Cheesesteak Meatloaf (198 calories)
Oh, Wow! Chicken & Waffles (353 calories)
Mad About Eggplant Manicotti (264 calories)
Garlic & Onion Butternut Turnip Fries (196 calories)
Grab a Fork Pork Fried Rice (197 calories)
Reconstructed Nachos (245 calories)
Three Cheers for Cheesecake Brownies (126 calories)
. . . and so much more!
FREE PARKING / LIGHT RAIL
There is plenty of free public parking west of Changing Hands Phoenix, at 400 and 444 West Camelback. Additional free public parking across Camelback to the south.
Don't want to drive? Take the Light Rail! It lets off at the Central Avenue/Camelback Park-and-Ride, which has hundreds of free parking spaces across the street from Changing Hands.
CAN'T MAKE IT?
Click "add to cart" below on the signed copy of
Hungry Girl Clean and Hungry: Obsessed!
and we'll have it signed and reserved for you. We also ship anywhere in the US and to most international locations!
ABOUT THE AUTHOR
LISA LILLIEN is a
New York Times
bestselling author and the creator of the Hungry Girl brand. The founder of
hungry-girl.com
, she is obsessed with food--how wonderful it is, and how much of it she can eat and still fit into her pants. Millions of fans eagerly await Hungry Girl's recipes and tips & tricks each weekday. Lillien has also starred in a top-rated cooking show on Food Network and Cooking Channel. She lives in Los Angeles, California.

$21.99
ISBN: 9781250087256
Availability: On Our Shelves Now
Published: St. Martin's Griffin - September 5th, 2017
---