Susanne Wilson: Soul Smart
7PM THURSDAY, SEPTEMBER 28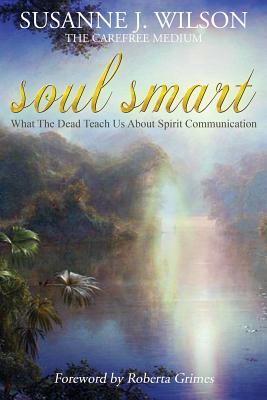 World-renowned spiritual medium Susanne Wilson shares insights from her new book Soul Smart, then conducts a Spirit Guides session.
From the publisher:
Susanne Wilson, a gifted medium, explains that you don't have to "lose" your loved ones just because they transitioned to Heavenly home. Death is simply a change of address. You have your own unique team of guides, angels, and beloved people and pets in spirit who wish to speak with you, just as much as you wish to hear from them. Susanne has spent years documenting what the dead and higher-vibrational beings, including spirit guides and angels, have described about how they communicate with the living and what they need from us for good communication between our worlds.
Soul Smart
is a handbook of fresh tips and easy-to-follow steps that anyone, even a beginner, can use to connect with guides and loved ones in spirit. Now you can fully receive all of the love and support that is your birthright as a spiritual being who is living on Earth.
ABOUT THE AUTHOR
SUSANNE WILSON is an evidence-based medium and spiritual teacher. Born gifted, Susanne hid in the "psychic closet" while working as a corporate executive and university director, until a near death experience changed her mind about what matters most, in life, and after life. Susanne's mission is to teach people how to make their own connections with guides and loved ones in spirit. She has participated in controlled scientific research with Dr. Gary Schwartz who states, "Susanne has been one of the best. Her skills as an evidential medium are complimented by her high integrity, credibility, and moral principles." Susanne's work has also been acclaimed by researchers Victor Zammit and Roberta Grimes. Susanne currently serves as a Board member for the Afterlife Research & Education Institute as well as its Director of Mediumship Research and Education. In addition, Susanne serves on the Board of Advisors for the SoulPhone Foundation at the University of Arizona.

$16.99
ISBN: 9780692877340
Availability: On Our Shelves Now
Published: Christine F. Anderson Publishing & Media - April 10th, 2017
---