ONLINE ORDERING HAS BEEN TURNED OFF FOR THIS EVENT
Get your book and ticket in-store before the event, or by phone at 480.730.0205.
TEEN EVENT
Marie Lu (Warcross) and Scott Reintgen (Nyxia)
7PM MONDAY, SEPTEMBER 18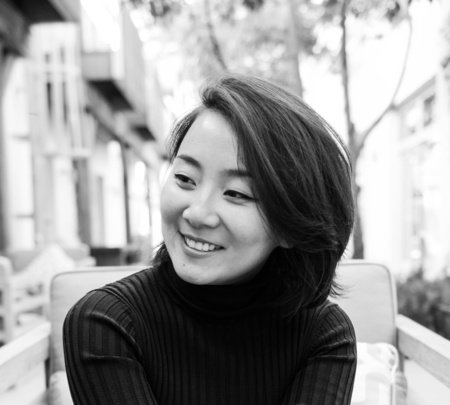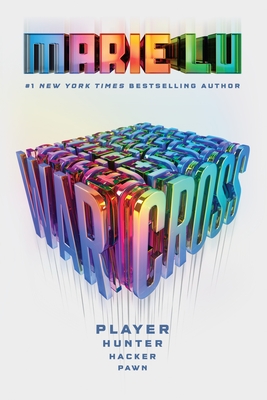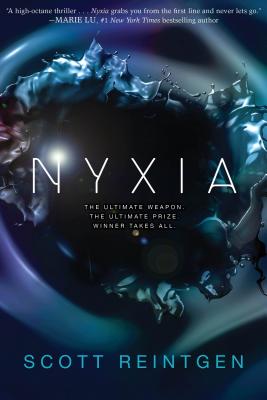 Marie Lu, author of the New York Times bestselling Young Elites series, and debut author Scott Reintgen present their new novels.
BONUS:
Receive Splat Temporary Hair Chalk kit on event night
(while supplies last)
with the purchase of
Warcross
or
Nyxia
. Splat Hair Chalk is temporary hair color for a day, a beautiful way to add pastel color highlights to your hair. The chalk slides on dry and instantly adds a touch of color. It rinses out with shampoo and water.
GET YOUR BOOK AND TICKET
Click "add to cart" at the bottom of the page. We'll send you an email confirmation, plus a second email with more details (usually within 24 hours).
EVENT GUIDELINES
Seating is determined by letter group (indicated on tickets) and opens at 6:30pm.
Buy a copy of either book for admission to the event:
→ $18.99 + tax: One (1) copy of Warcross and admission for two (2) people
→ $17.99 + tax: One (1) copy of Nyxia and admission for two (2) people
Signing line forms after the event by letter group printed on tickets.
Event guidelines may be subject to changes.
CAN'T MAKE IT?
Click "add to cart" below on the signed copy of
Warcross
and/or
Nyxia
and we'll have it signed and reserved for you. We also ship anywhere in the US and to most international locations!
ABOUT THE BOOKS
About
Warcross
:
For the millions who log in every day, Warcross isn't just a game--it's a way of life. The obsession started ten years ago and its fan base now spans the globe, some eager to escape from reality and others hoping to make a profit. Struggling to make ends meet, teenage hacker Emika Chen works as a bounty hunter, tracking down Warcross players who bet on the game illegally. But the bounty-hunting world is a competitive one, and survival has not been easy. To make some quick cash, Emika takes a risk and hacks into the opening game of the international Warcross Championships--only to accidentally glitch herself into the action and become an overnight sensation.
Convinced she's going to be arrested, Emika is shocked when instead she gets a call from the game's creator, the elusive young billionaire Hideo Tanaka, with an irresistible offer. He needs a spy on the inside of this year's tournament in order to uncover a security problem . . . and he wants Emika for the job. With no time to lose, Emika's whisked off to Tokyo and thrust into a world of fame and fortune that she's only dreamed of. But soon her investigation uncovers a sinister plot, with major consequences for the entire Warcross empire.
About
Nyxia
:
Every life has a price in this sci-fi thriller that has the nonstop action of
The Maze Runner
and the high-stakes space setting of
Illuminae
. This is the first in a new three-book series called the Nyxia Triad that will take a group of broken teens to the far reaches of the universe and force them to decide what they're willing to risk for a lifetime of fortune.
Emmett Atwater isn't just leaving Detroit; he's leaving Earth. Why the Babel Corporation recruited him is a mystery, but the number of zeroes on their contract has him boarding their lightship and hoping to return to Earth with enough money to take care of his family. Forever.
Before long, Emmett discovers that he is one of ten recruits, all of whom have troubled pasts and are a long way from home. Now each recruit must earn the right to travel down to the planet of Eden--a planet that Babel has kept hidden--where they will mine a substance called Nyxia that has quietly become the most valuable material in the universe.
But Babel's ship is full of secrets. And Emmett will face the ultimate choice: win the fortune at any cost, or find a way to fight that won't forever compromise what it means to be human.
ABOUT THE AUTHORS
MARIE LU is the author of the #1
New York Times
bestselling series The Young Elites, as well as the blockbuster bestselling Legend series. She graduated from the University of Southern California and jumped into the video game industry. Now a full-time writer, she spends her spare time reading, drawing, playing games, and getting stuck in traffic. She lives in Los Angeles, California, with one husband, one Chihuahua mix, and two Pembroke Welsh corgis.
SCOTT REINTGEN has spent his career as a teacher of English and creative writing in diverse urban communities in North Carolina. The hardest lesson he learned was that inspiration isn't equally accessible for everyone. So he set out to write a novel for the front-row sleepers and back-row dreamers of his classrooms. He hopes that his former students see themselves, vibrant and on the page, in characters like Emmett.