Brooke Bessesen: Vaquita: Science, Politics, and Crime in the Sea of Cortez
7PM WEDNESDAY, SEPTEMBER 12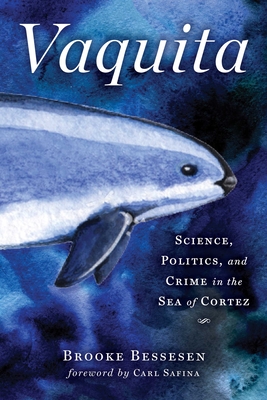 The author and longtime Phoenix Zoo veterinary technician presents her latest nonfiction book, Vaquita.
In 2006, Vaquita, a diminutive porpoise making its home in the Upper Gulf of California, inherited the dubious title of world's most endangered marine mammal. Nicknamed "panda of the sea" for their small size and beguiling facial markings, vaquitas have been in decline for decades, dying by the hundreds in gill-nets intended for commercially valuable fish, as well as for an endangered fish called totoaba. When international crime cartels discovered a lucrative trade in the swim bladders of totoaba, illegal gill netting went rampant, and now the lives of the few remaining vaquitas hang in the balance.
Bessesen takes readers on a journey to Mexico's Upper Gulf region to uncover the story. She interviewed townspeople, fishermen, scientists, and activists, teasing apart a complex story filled with villains and heroes, a story whose outcome is unclear. When diplomatic and political efforts to save the little porpoise failed, Bessesen followed a team of veterinary experts in a binational effort to capture the last remaining vaquitas and breed them in captivity—the best hope for their survival. In this fast-paced, soul-searing tale, she learned that there are no easy answers when extinction is profitable.
Whether the rescue attempt succeeds or fails, the world must ask itself hard questions. When vaquita and the totoaba are gone, the black market will turn to the next vulnerable species. What will we do then?
ABOUT THE AUTHOR
BROOKE BESSESEN is a research fellow with Osa Conservation, a veterinary technician, and an author. She has written six books, including award-winning children's books with wildlife-conservation themes, and an Arizona wildlife guide. She has also been a television producer for
National Geographic
and
Discovery Health
channels. She travels and lectures widely, particularly to educate children about wildlife conservation issues.

$32.00

ISBN: 9781610919319
Availability: Special Order - Subject to Availability
Published: Island Press - September 11th, 2018
---