CO-PRESENTED BY
HOSPICE OF THE VALLEY
AND TEMPLE CHAI
Jonathan Santlofer: The Widower's Notebook
7PM MONDAY, SEPTEMBER 24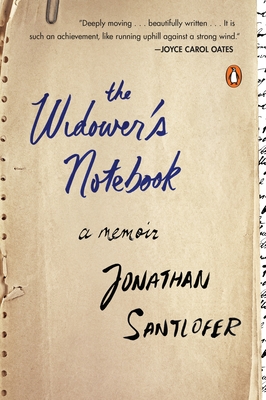 Co-presented by:
Hospice of the Valley
and
The bestselling author visits with his powerful new memoir, the portrait of a marriage, an account of the complexities of finding oneself single again after losing your spouse, and a story of the enduring power of familial love.
On a summer day in New York, Santlofer discovers his wife, Joy, gasping for breath on their living room couch. After a frenzied 911 call, an ambulance race across Manhattan, and hours pacing in a hospital waiting room, a doctor finally delivers the fateful news. Consumed by grief, Jonathan desperately tries to pursue life as he always had—writing, social engagements, and working on his art—but finds it nearly impossible to admit his deep feelings of loss to anyone, not even to his beloved daughter, Doria, or to himself. As Jonathan grieves and heals, he tries to unravel what happened to Joy, a journey that will take him nearly two years.
PARKING / LIGHT RAIL
Don't want to drive? Take the Light Rail! It lets off at the Central Avenue/Camelback Park-and-Ride, which has hundreds of free parking spaces across the street from Changing Hands.
ABOUT THE AUTHOR
Jonathan Santlofer is a writer and artist whose work has ben translated into seventeen languages. His fourth novel,
Anatomy of Fear
, won the Nero Award for best novel of 2009. His short stories have appeared in numerous anthologies. He is also the creator and editor of several anthologies including
It Occurs to Me That I Am America
, a collection of original stories and art. His paintings and drawings are included in many public and private collections. He lives in New York City.
ABOUT HOSPICE OF THE VALLEY
"Hospice of the Valley is Arizona's leading provider of end-of-life care. We are among the nation's oldest and largest not-for-profit hospices. Yet we remain steadfast to our original mission: comfort and dignity as life nears its end. One patient and family at a time."
Adult grief support offered at no cost to all in our community
New Song Center for Grieving Children for youth and teens
Luz del Corazon grief support for Spanish-speaking children
Visit our website for times and locations
(602) 530-6900

$17.00
ISBN: 9780143132493
Availability: Special Order - Subject to Availability
Published: Penguin Books - July 10th, 2018
---