Rebecca Fish Ewan: By the Forces of Gravity
7PM TUESDAY, SEPTEMBER 25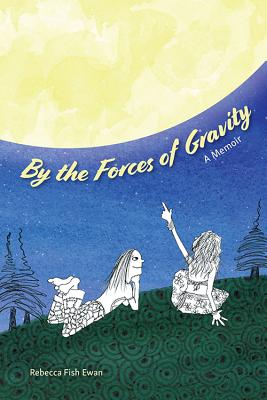 Poet, cartoonist, and writer Rebecca Fish Ewan shares her illustrated coming-of-age memoir, told through drawings and free verse.

Set in 1970s Berkeley, California, Rebecca's story reflects on a childhood friendship cut short by tragedy. In an era of laissez-faire parenting, Rebecca drops out of elementary school and takes up residence in a kids commune — no parents allowed! — and we follow her, bestie Luna, and their hippie cohorts as they search for love, acceptance, and cosmic truths.

ABOUT THE AUTHOR
From the author:
"I'm a poet/cartoonist/writer and the founding editor/staff writer & cartoonist/layout artist for Plankton Press, a micropress that currently puts out GRAPH(feeties), a walking zine; Tiny Joys, a zine of small things that make life livable; and Dear Luna, an open letter to my friend Luna & those whose grief from loss is enduring. I've also been published in Brevity, Landscape Architecture, Under the Gum Tree, Punctuate, Femme Fotale and Hip Mama and am the author of a creative nonfiction book, A Land Between, and a cartoon/free verse memoir, By the Forces of Gravity, about a 1970s Berkeley childhood friendship cut short by tragedy. By the Forces of Gravity was released through Books by Hippocampus June 19, 2018!"

$24.00

ISBN: 9780999429976
Availability: On Our Shelves Now
Published: Hippocampus Magazine and Books LLC - June 19th, 2018
---