H. Lee Barnes: Life is a Country Western Song
7PM THURSDAY, SEPTEMBER 5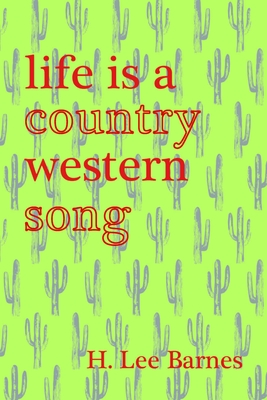 In these twelve stories, Barnes writes of vastness and distance, of the separate, small inches and whole histories that occupy equal measures of the western spirit.
Each of the stories in Life Is a Country Western Song reveals a character longing to close a gap, or who, for better and for worse, have come to terms with their estrangement and exile. A divorcee rekindles a doomed romance over the internet; a locksmith absorbs broken dreams in foreclosed homes; a boy learns how to love and hate in Juarez, Mexico; because he has no one else, a Nevada Patrolman confides his marital troubles to a dog.
Wrought with empathy, precision and a steady finger on the pulse of the complexities facing today's changing, often turbulent West, Barnes's stories show a writer at the apex of his craft, offering an updated take on a West that is rapidly descending into the annals of legend.
ABOUT THE AUTHOR
H. Lee Barnes is an award-winning short-story writer and author of three previous novels, three short-story collections, and two nonfiction books. He was inducted into the Nevada Writer's Hall of Fame in 2009, and in 2013 he received an award for excellence in the arts from the Vietnam Veterans of America for his writings on Vietnam. Barnes teaches English and creative writing at the College of Southern Nevada.

$16.95
ISBN: 9781936097203
Availability: On Our Shelves Now
Published: Baobab Press - February 12th, 2019
---