PLEASE NOTE: This booksigning promotion has now expired.
Orders are unavailable as of 11:59pm EST Tuesday, January 19.
LOOKING FOR INFORMATION ABOUT THE BOOK SIGNING EVENT?
Lindsey Stirling Book Week: The Only Pirate at the Party
NOW THROUGH 11:59PM EST TUESDAY, JANUARY 19
GET YOUR BOOKS SIGNED AND PERSONALIZED BY LINDSEY STIRLING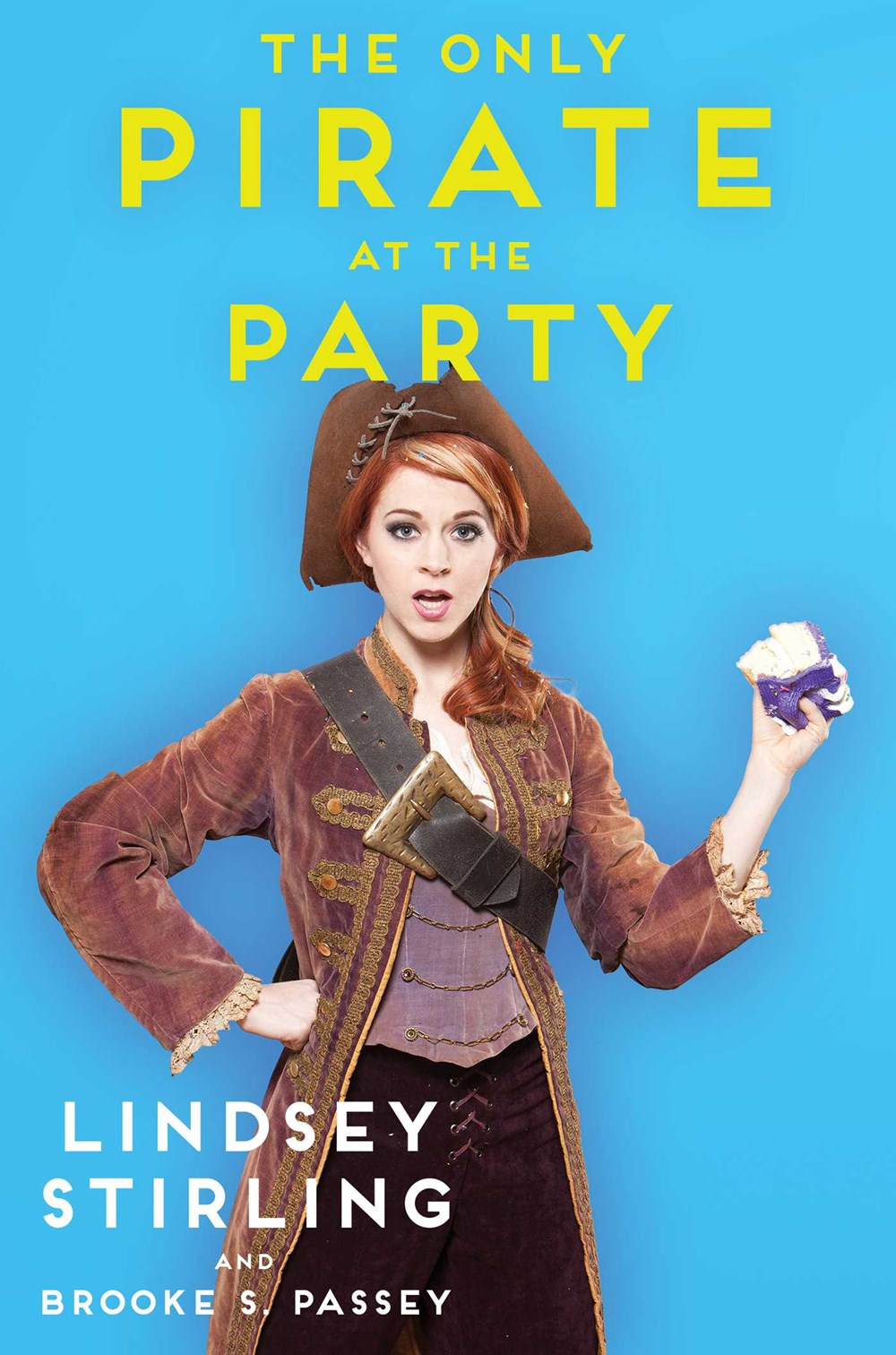 The chart-topping electronic violinist and YouTube sensation signs her memoir, an account of her unconventional journey and how persistence and humor have helped her successfully pursue a passion outside the box.
---

PROMOTION EXPIRED
Purchasing unavailable as of 11:59pm EST, Tuesday January 19.

Questions about your order? Contact us at orders@changinghands.com or 480.730.0205 during our regular business hours.

MORE GUIDELINES
• Lindsey will sign and personalize all books on January 20.
• We'll ship anywhere in the U.S. and to most international locations!
• Please include the first name only of the person to whom you'd like your book personalized in the order comments. Leave the comments blank if you would not like your book personalized.
• Please allow 2-3 weeks thereafter for delivery; more for international orders. In-store pickup is also available.

---
ABOUT THE AUTHOR
LINDSEY STIRLING is an acclaimed electronic violinist, who has over 7 million YouTube subscribers, 1 billion views on her YouTube channel, and has enjoyed Billboard chart-topping hits and sold out tours worldwide. Without the backing of a label, she has released two studio albums to date: her 2013 self-titled debut and the smash 2014 follow up,
Shatter Me
, which debuted at #2 on the Billboard Album Charts and won her a Billboard Music Award for "Top Dance/Electronic Album." On stage, Lindsey combines the infectious energy of dance, electronica, and modern classical music, with ballet-inspired dance moves to sold-out audiences around the world. In her spare time, Lindsey is a motivational speaker, using her own story to show people that you've got to have confidence in the very thing that makes you unique.
ABOUT THE BOOK
Dancing electronic violinist Lindsey Stirling shares her unconventional journey in an inspiring memoir filled with the energy, persistence, and humor that have helped her successfully pursue a passion outside the box. A classically trained musician gone rogue, she is the epitome of independent, millennial-defined success. Lindsey is not afraid to be herself. In fact, it's her confidence and individuality that have propelled her into the spotlight. But the road hasn't been easy. After being rejected by talent scouts, music reps, and eventually on national television, Lindsey forged her own path, step by step. Detailing every trial and triumph she has faced until now, Lindsey shares stories of her humble yet charmed childhood, humorous adolescence, life as a struggling musician, personal struggles with anorexia, and finally, success as a world-class entertainer.