Dear Bookstore Friends,
You usually get my "what I read at the beach" newsletter in August. Sometimes I even skip writing in July as I'm so busy reading, visiting with friends and family, and walking off the calories I consume sitting for hours on the beach during our annual summer trip to California. But this year I want to share a few things before next month rolls around. I've just finished a few great books that I can't wait to recommend—and there's an opportunity to help get the Equal Rights Amendment ratified in Arizona.

(Photo: Barbara Freeman/Getty Images)

Did you know that the ERA, a proposed Constitutional amendment designed to guarantee equal legal rights for all Americans regardless of sex, never passed? I think I either forgot this travesty or assumed it had passed years ago, even though the fight for wage parity, ending gender-based discrimination, and achieving equality under the law for both men and women continue to be unresolved issues. Although women comprise a majority of the population of this country, we continue to be underrepresented in the business world, in elected office, and in the courts. A level playing field would allow all people to compete fairly.

Arizona could become the key to passing the ERA nationwide. 37 states have already signed on and 38 are needed for passage. Arizona would be the FINAL state needed to put it over the top! To push the state legislature to move forward, nine Arizona towns have passed a resolution asking the legislature to ratify the ERA. These towns are all in rural areas of the state, and Tempe is the first large metropolitan city to be discussing—and hopefully passing—this common-sense resolution. It's up for public comment and consideration at a city council meeting on July 31. Can you go to the meeting, bring your friends, talk to the Council, raise your voice, and push this important statute forward? "Equality of rights under the law shall not be denied or abridged by the United States or by any state on account of sex."

City of Tempe Regular Council Meeting
Wednesday, July 31st at 6pm
New Meeting Location: Tempe History Museum (Council Chambers are undergoing renovation)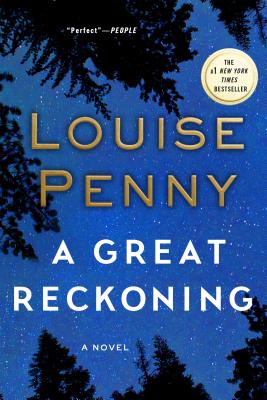 Okay, on to books. While driving to California, we listened to A Great Reckoning by Canadian author Louise Penny. This is another great mystery in her popular series set in Three Pines, with the same quirky characters we've all come to love. There's something so comforting in returning to the same place again and again, smelling the scent of fresh croissants, laughing at a pet duck, agonizing over corrupt officials and the bullying that drives men to murder. Watching Penny's characters grow older, a bit more feeble but always wiser is a joy. And the way they continue to surprise me with their humanity and willingness to take care of each other and their community keeps me looking forward to the next in her series.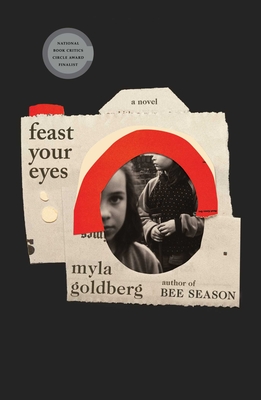 I also read and loved Myla Goldberg's latest, Feast Your Eyes (Remember her great novel, Bee Season?) It's a novel told in letters, journal entries, and exhibition notes about a photographer trying to balance single motherhood, dedication to her art, and the outside world's accusations of obscenity. It's really a mother-daughter story, as the daughter is the one who writes the exhibition notes and shares with us the pain of growing up in poverty with an obsessed artist for a mother, but who also grew up knowing that with obsession can also come incredible creativity and the breaking of molds.


I share many audiobooks with my family, and I was surprised to find in our digital library one by Parker Palmer, a long-time favorite of mine. Coming across his Let Your Life Speak: Listening for the Voice of Vocation reminded me that Parker is one of my BFFs—but he doesn't know it. He has guided me through many periods of my life, sharing through his many books the wisdom of attentive listening, the importance of good education for everyone, the courage to create a healthy democracy, how to age with grace and gravity, and how to run my business with creativity and caring. Imagine my surprise when I found out my own son also knows Parker's work and listened to this book just a few weeks ago. Michael is 36 now, and coming into his own life as a father, son, companion, businessman, and citizen of the world. He told me he learned so much from this book about finding the work that speaks to your heart, being true to your values, and working hard to figure out what those values are so that you don't just get caught up in the maelstrom of making money. This is a short but important book that you shouldn't miss no matter where you are in your career or life.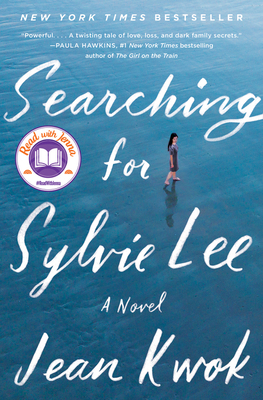 On a lighter note and a classic 'beach read,' I am reading Jean Kwok's novel Searching for Sylvie Lee. It's the perfect summer book—great writing, complex characters, a mystery, and an interesting look at the immigrant experience in NYC and in the Netherlands. I loved Kwok's earlier novel, Girl in Translation, too.

When I return in August, I promise a full rendering of what my friends, family, and I have read on the beach. Until then, please help pass the ERA, read something that opens your mind to new ideas, and keep yourself cool. Also visit the Tempe store and see our new floors! It was a tough few weeks—our staff had to move almost every book, shelf, and case multiple times, and you were exceedingly patient with the mess and temporary unavailability of sections you had come to browse. But we're thrilled that we no longer have to get the carpets cleaned, that our cases can easily be moved for events, and that the entire store looks so clean and fresh. Come visit and see for yourself! And if you're in need of an ice-cold brew, visit First Draft Book Bar at our Phoenix location, with its selection of excellent wines and ever-changing taps of locally-brewed beer and hard ciders. It's summer in Arizona. What could be more refreshing than a beer and a book?


~Gayle~



Questions or comments? Email Gayle at gayle@changinghands.com