Dear Bookstore Friends,
The humid monsoon weather, the thought of getting into a hot car then dealing with traffic, the stack of unread books on my nightstand and the US Open on TV have all contributed to my sitting on the couch way too many hours and not doing certain things that bring me joy like writing to all of you. I wouldn't stoop so low as to call myself a couch potato but reading for hours, watching my tennis favorites hit the ball back and forth across the net and daily meditation seems to have filled my days. But today is the day to share the books I, my friends and family read earlier this summer at the beach and at home. Some of you asked me if you 'missed' my annual letter; others have asked the staff if Gayle is still at the beach! I wish but Nope. I'm home, on my tush, including this minute as I type. In my own defense, I'll say that I LOVE my Pilates lessons and practice as often as I can. I do a cardio session from YouTube and workouts at the Tempe YMCA regularly plus the New York Times 7-Minute workout every morning. So mostly a slug, yes, but not entirely.

Onward. It was a summer of BIG books—hefty tomes filled with ideas and great writing plus audiobooks read by great readers that kept me looking forward to my walks on the beach in the morning. Here's the list: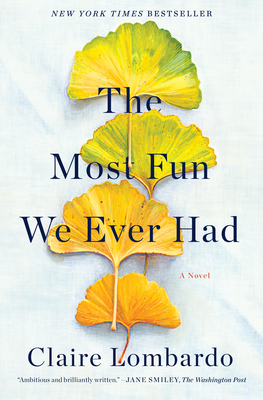 The Most Fun We've Ever Had by Claire Lombardo
This book really struck a chord with me and left me reeling at the end. It's an over 500-page saga about a family in Chicago. Four daughters, various husbands, boyfriends, and children, together with the parents all mashed-up over the decades. Their stories are the same ones we all share in many ways in our own families. At least I recognized myself, my sisters and parents in these characters. Mostly, I was asking myself what secrets, jealousies and unspoken animosities I was still harboring in my 60s. It's a beautiful, thought-provoking debut novel.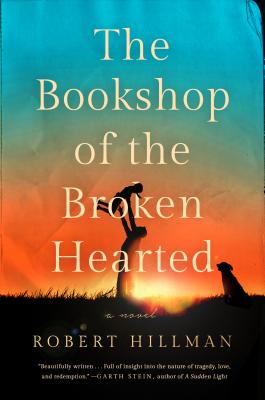 Bookshop of the Broken Hearted by Robert Hillman
Set in rural Australia, Hillman captures the anguish of a crumbling marriage, the love a parent has for a child that doesn't belong to him and the shifts of mood as his finely wrought characters move through pain and joy. The Holocaust's shadow creeps into the story allowing us a glimpse of the trauma that never ends. And an out of the way bookshop with book-filled shelves which soothe and remind people that literature can heal and, through words, work to undo long-standing pain.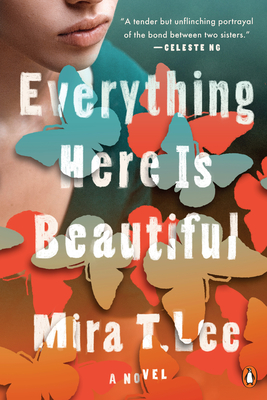 Everything Here is Beautiful by Mira Lee
Can one love a book about two sisters, one of whom is bipolar and try as she might, keeps messing up her life? It falls to her sister to bail her out and intervene in her care while witnessing the effects of this terrible disease. I was so moved and learned so much about the inside of a not quite normal mind. Sisterly ties and what we owe ourselves and our siblings are themes that run through this beautifully written story. And, yes, in the end, I did love the book.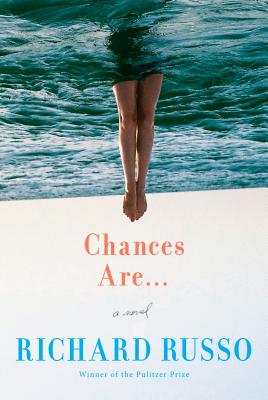 Chances Are . . . by Richard Russo
Richard Russo at his best. Great characters—three aging men still in love with their old college roommate who disappeared forty years before this summer's reunion on Martha's Vineyard. It's about the enduring power of friendship, jealousy and love. You'll smell the sea, participate in the angst of growing older and realize what a master of words Russo is.




Writers & Lovers by Lily King
Can a young woman consumed by the loss of her beloved mother to cancer and struggling to get over a soured love affair get on with her life? My sister Judy's comment: "What's it like to be a young writer determined both to complete her novel and open her heart to the complications of family and romantic relationships? Read this book and enjoy finding out." King, who wrote one of my favorite novels, Euphoria, writes with humor, heart and intelligence.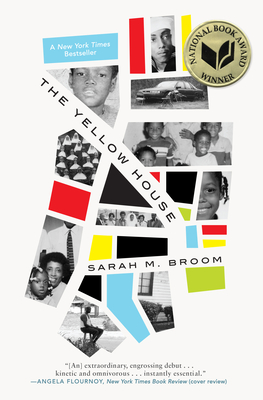 The Yellow House by Sarah M. Broom
One house in New Orleans. Twelve children. A married couple determined to provide a roof over their children's heads. The husband dies but the wife perseveres. Then Hurricane Katrina arrives and all but the memories of the Yellow House are lost. It's a brilliant look at one family's survival, tenacity, and tenderness surrounding a sense of place, a home that housed a culture where none but the family were welcomed through the door. It's a powerful narrative memoir that will haunt you long after you finish reading it.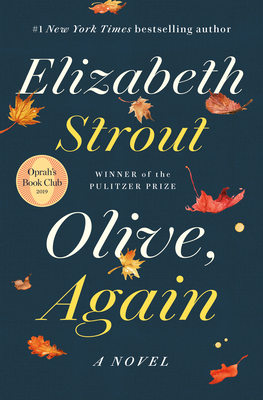 Olive, Again by Elizabeth Strout
Strout brings Olive Kitteridge back, now in her dotage. Old but not weak, she finds a new love and reconnects with students and friends from the past—characters I've often thought about over the years. She's still feisty, cranky, and definitely a curmudgeon, but I was so grateful to have her back in my life again like an old friend. This was the book that all of us read at the beach this year—we inhaled it. My sister Judy said, "Loved it. Powerful, deceptively simple prose, exquisite portraits of relationships and understanding of emotions."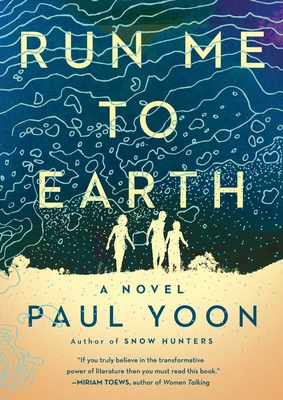 Run Me to Earth by Paul Yoon
Oh, how I wish this book was published and already on our shelves. It was by far my favorite novel of the summer; Bobby's, too. Set in Laos toward the end of the Vietnam war, three orphans and a doctor become a family of sorts. They care for each other and minister to the people who came into contact with one of the thousands of unexploded bombs throughout the countryside. There's beauty in the people, in the landscape of this war-torn land and in the relationships formed and revisited as the story weaves its magic. The words were transformative, filled with emotion and worthy of reading aloud.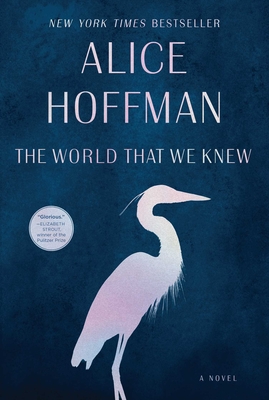 The World We Knew by Alice Hoffman
Another book we all read this summer is almost a fairy tale but set in the chaotic landscape of the Holocaust. A mother, desperate to save her daughter, enlists the help of the local rabbi's daughter who shapes a female Golem, a mythical clay creature with extraordinary powers who is instructed to take care of the young girl and must obey. It took courage and cunning by the girl and the golem to outwit the Nazis and their collaborators roaming the countryside, rounding up the innocent. With her ability to tell stories filled with magical realism, Hoffman spins a tale that will stay with you long after you close the book.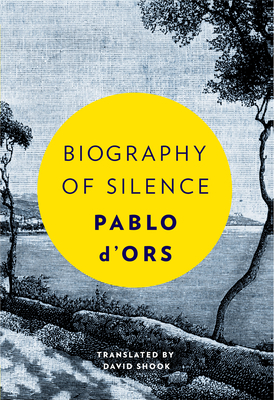 Judy and her husband, Jamie, both read Biography of Silence by Pablo d'Ors. For beginning and experienced meditators alike this book brings the reader new ways to understand the internal possibilities of the practice of being in silence.





My friend, Cindy, one of the most voracious readers I know, shares her summer favorites:
Keeping Lucy by T. Greenwood
This is a story inspired by true events about a woman in Massachusetts in 1969 who gives birth to a Down's baby. Under pressure from her family, she lets the baby be sent away to an institution for the feeble-minded. The rest of the story is about her regretting that decision and her fight to get her daughter back.


What Set Me Free by Brian Banks
This was a fascinating memoir. It starts out when he is in high school in Long Beach and on track to get a football scholarship to a prestigious university. His life totally changes when he is falsely accused of rape by a female student and is sent to prison for more than 5 years. In spite of all the hardships faced during that time, he never lost hope and was determined to one day play in the NFL. Even though I had never heard of Brian, his story was captivating and inspiring!


The Lost Daughter by Gill Paul
This historical fiction takes place both in Russia in the early 1900s and in Australia in the 1970s. When the Romanovs are executed in Russia, one daughter, Maria, escapes and starts a new life as a peasant. In 1973, a woman in Australia hears a deathbed confession from her father that leads her to clues about what might have happened to that one escaped Romanov daughter.


This Tender Land by William Kent Krueger
My favorite of all I read this summer, Gayle told me that it's the national Indie Picks selection for September and has received rave reviews in the press and on NPR. From the author of Ordinary Grace, this is a magnificent novel about four orphans on a life-changing odyssey during the early years of the Great Depression, a book that shines new light on a pivotal time in American history. Good for adults and young adults alike.


There were more books but maybe this is enough for you to take in in one newsletter. My husband Bobby read (and raves about) Three Summers by Margarita Liberaki, the new Paul Yoon, and others that he loved, but alas, their titles have slipped away. Same story with Jamie who said, "I know I read every day at the beach and I know I read books I loved but, sadly, I didn't write them down and now they are lost in the world of waves and sand."

So, there you go. Some of these books are out and ready to read and some are forthcoming. Come in and tell us what you read and loved this summer and which ones you'll be sharing this fall and giving as holiday gifts to your friends. It's a wealth of great writing and the fall season will bring us even more to satisfy our appreciation for wonderful literature.

To good books,



~Gayle~



Questions or comments? Email Gayle at gayle@changinghands.com