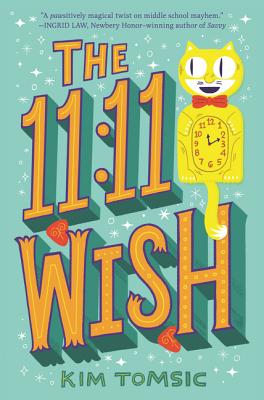 Changing Hands is bringing Kim Tomsic to YOUR child's school!
GET YOUR BOOK(S)
Save 20% on The 11:11 Wish! Just click "add to cart" at the bottom of the page. We'll send you an email confirmation, plus a second email with more details, usually within 24 hours.
*ORDER YOUR BOOK(S) BY FRIDAY, FEBRUARY 8, 2019
Orders placed following the deadline can be picked up at one of our locations. Books ordered after the deadline may not be signed.
VISIT SCHEDULE
Fountain Hills Middle School
2PM TUESDAY, FEBRUARY 12, 2019

CTA Freedom
9AM THURSDAY, FEBRUARY 14, 2019
10AM THURSDAY, FEBRUARY 14, 2019

Benchmark Elementary
8:45AM FRIDAY, FEBRUARY 15, 2019
10AM FRIDAY, FEBRUARY 15, 2019
SEE OUR UPCOMING KIDS EVENTS »