THIS EVENT IS CANCELLED
Twin Peaks Dinner Party
The Secret History of Twin Peaks
7PM FRIDAY, OCTOBER 21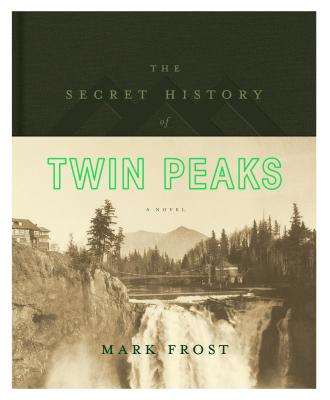 THE FIRST 40 PEOPLE TO PURCHASE A BOOK AND TICKET WILL GET A FREE, EXCLUSIVE TWIN PEAKS TOTE BAG.*

GET YOUR TICKETS
Click "add to cart" at the bottom of the page. We'll send you an email confirmation, plus a second email with more details (usually within 24 hours).

ADMISSION PACKAGES
Seating is general admission and opens at 6:30pm
→ Package 1 ($42): One (1) hardcover copy of The Secret History of Twin Peaks and dinner for one (1) person
→ Package 2 ($52): One (1) hardcover copy of The Secret History of Twin Peaks and dinner for two (2) people
EVENT GUIDELINES
Up to 48 hours before the event, admission vouchers (required for entry) are available for pick-up at both Changing Hands locations. After that, vouchers will be available exclusively at the venue.
Event guidelines may be subject to changes.
EVENT DETAILS
The dinner menu: All-You-Can-Eat spaghetti, garlic bread, stacks of donuts, damn fine coffee, Laura Palmers. Activities include Twin Peaks trivia, costume contest, and binge-watching episodes of Twin Peaks.
ABOUT THE BOOK
From the co-creator of the landmark series, the story millions of fans have been waiting to get their hands on for 25 long years. A vastly layered, wide-ranging history that deepens the mysteries of the iconic town in ways that will thrill disciples of the original series, and will prep fans for the upcoming Showtime series like nothing else out there.
*Please Note: one (1) tote bag per book+ticket package purchased. You cannot get two (2) totes for purchasing Package 2.